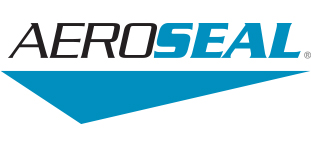 Aeroseal Service from Heating & Cooling Two, Inc.
Make sure your ductwork is as airtight as possible by getting in touch with Heating & Cooling Two, Inc. and scheduling thorough testing and if necessary, Aeroseal duct sealing. Our NATE-certified techs block off all grills and registers in the home. We blow the pressurized polymers into the ductwork and as the sealing particles pass through joints, seams, and gaps in the ductwork, they attach to the edge of the opening and steadily build a seal.
Heating & Cooling Two, Inc. provides for a cleaner, healthier, and more comfortable home. You'll notice up to a 30% reduction in energy usage and more consistent indoor temperature. The materials used in the process are commonly found in chewing gums and pacifiers and are completely non-toxic and safe. The results carry a ten-year warranty and have been proven to last for more than 40 years.
Call on Us for Aeroseal and More
Family-owned and operated, we at Heating & Cooling Two, Inc. are always looking for new and better ways to cost-effectively combat the challenges of local weather. Advanced Aeroseal technology makes a difference you'll feel and appreciate just about every day, year-round. To learn more or schedule service anywhere across Rogers, Dayton, Osseo, Champlin, Maple Grove, Otsego, Brooklyn Park, Plymouth, Corcoran, Anoka, Brooklyn Center, Medina, New Hope, Crystal, Wayzata, Orono, and Minnetonka, MN, fill out our online contact form today!
Aeroseal Duct Sealing Repair, Aeroseal Duct Sealing Replacement & Aeroseal Duct Sealing Maintenance

Otsego, MN, Rogers, MN, Plymouth, MN, Maple Grove, MN, Champlin, MN & Osseo, MN
Aeroseal Duct Sealing Repair in Dayton, MN | Aeroseal Duct Sealing Replacement Brooklyn Park, MN | Aeroseal Duct Sealing Installation Plymouth, MN
Aeroseal Duct Sealing Installation

∴

Aeroseal Duct Sealing Maintenance

∴

Aeroseal Duct Sealing Repair

∴

Aeroseal Duct Sealing Services

∴

Aeroseal Duct Sealing Replacement ∴ Brooklyn Park, MN ∴ Champlin, MN ∴ Plymouth, MN