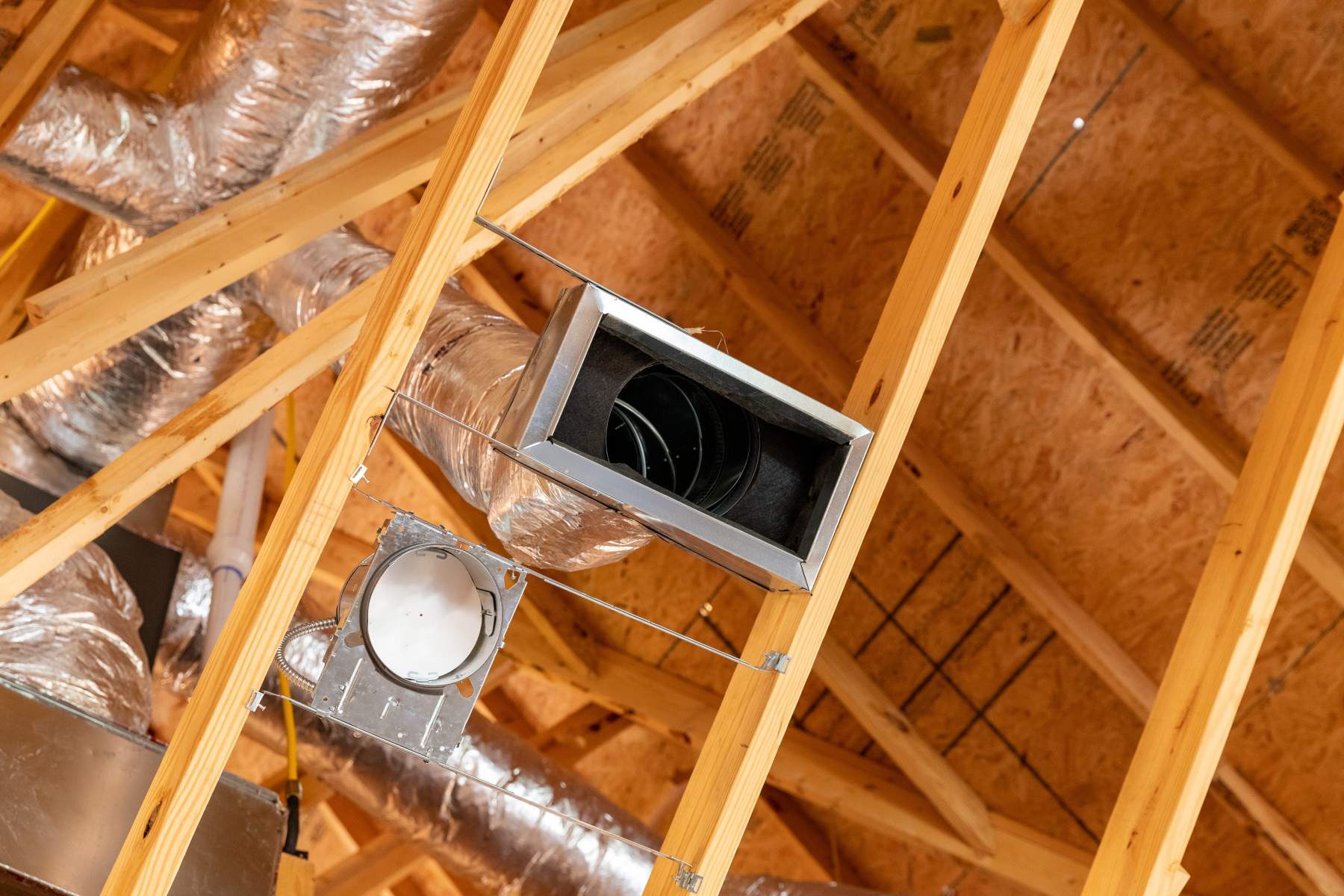 Duct Sealing from Heating & Cooling Two, Inc.
Heating & Cooling Two, Inc. invites homeowners to submit our online contact form to schedule a professional evaluation of the ventilation system. As a technology-forward company with over four decades of HVAC experience, we not only prioritize peak performance of the ducts but utilize the advanced tools and techniques that optimize results.
Quality Duct Sealing Services from the Experts
Our NATE-certified technicians are trained in Aeroseal duct sealing, an innovative process that solves flaws in the ductwork from the inside. Without damaging the essential system of pipes or causing disruption to your property, we get the job done quickly and effectively. Heating & Cooling Two, Inc. is a family-owned and operated HVAC company that elevates the satisfaction of our customers above profit. We provide expert duct sealing across Rogers, Dayton, Osseo, Champlin, Maple Grove, Otsego, Brooklyn Park, Plymouth, Corcoran, Anoka, Brooklyn Center, Medina, New Hope, Crystal, Wayzata, Orono, and Minnetonka, MN.
Some of the many benefits of our duct sealing procedure include:
Improved comfort – Leaky ducts can often be blamed for rooms that are too warm or too cold. While the heating/cooling system is forced to work harder, it is impossible to achieve consistent comfort.
Healthier air quality – Flaws in a return duct allow dirty air to infiltrate the HVAC system and get circulated throughout the home. Rodents, bugs, bacteria, mold, dust, VOCs, and all sorts of unpleasantness can contaminate the breathing air and result in health hazards.
Safety – Flawed ducts located near appliances are at risk of allowing combustion gasses into the system, which then get circulated throughout the entire system. These gasses can be combustible or lead to health issues and even fatalities.
Energy Efficiency – When the maximum amount of conditioned air fails to reach the rooms of the home, there's added strain on the HVAC system. The equipment needs to run longer and use more energy.
Cost savings – Sealing the ducts minimizes the workload of the furnace and air conditioner. When the system doesn't need to work as long or as hard, it uses less energy and costs less to operate.
Reliability and longevity – Ducts operating at their best lessen wear and tear on components and minimize the risk of problems. You'll face fewer repairs and can expect the HVAC system to last longer.
Sealing Ducts, Duct Sealing Installation & Duct Sealing

Dayton, MN, Osseo, MN, Otsego, MN, Rogers, MN, Plymouth, MN & Brooklyn Park, MN
Sealing Ducts in Maple Grove, MN | Duct Sealing Installation Brooklyn Park, MN | Duct Sealing Solutions Otsego, MN
Duct Sealing Installation

∴

Duct Sealing Solutions

∴

Sealing Ducts

∴

Duct Sealing ∴ Champlin, MN ∴ Plymouth, MN ∴ Brooklyn Park, MN