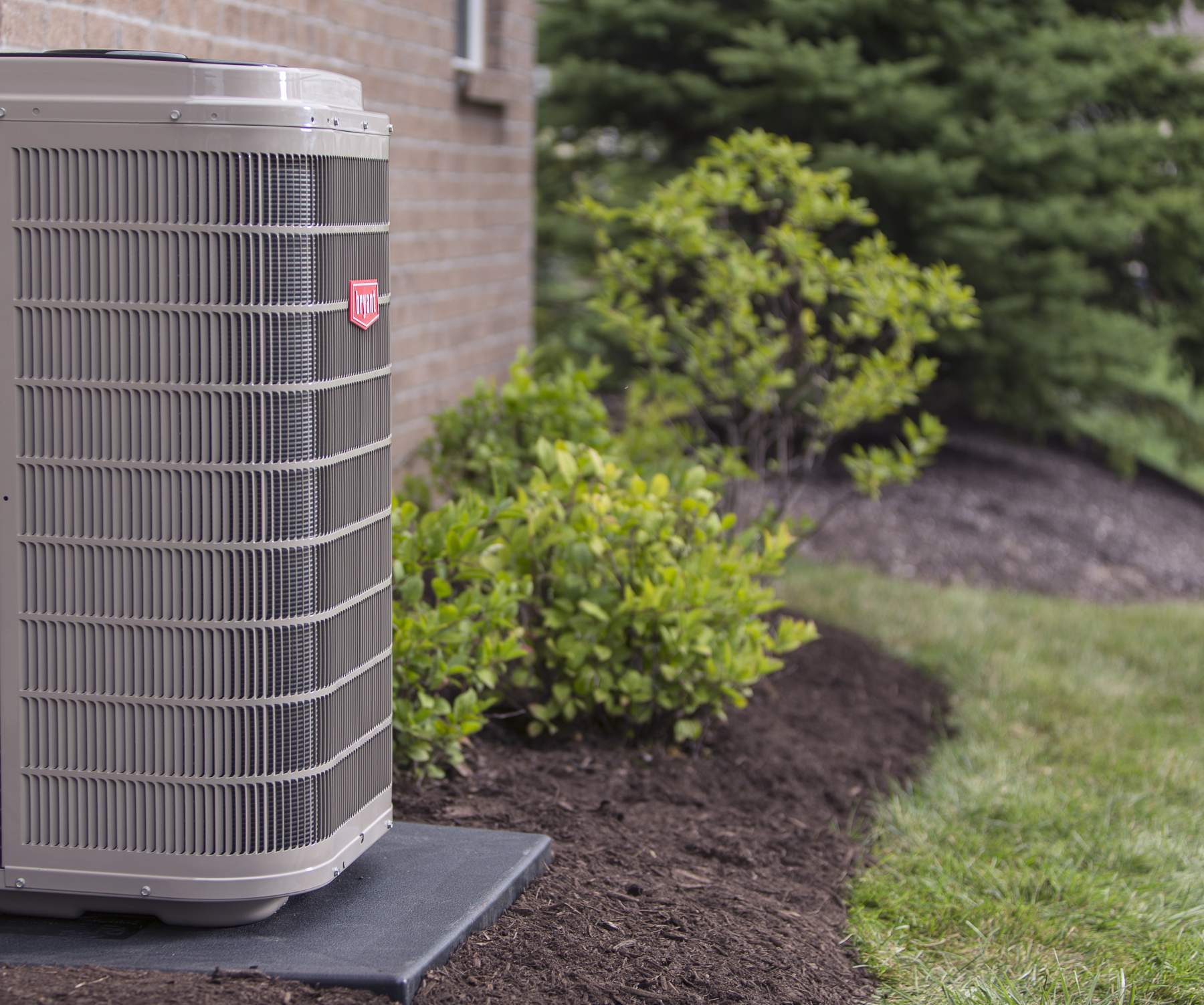 Heating & Cooling Two, Inc. Brings You
Heat Pump Stands
Heat pump stands are designed to elevate the condensing unit and increase seasonal efficiency, reliability, and longevity. Simply lifting the components four to eight inches above ground level keeps coils clear of snow and ice and allows for proper drainage. Heating & Cooling Two, Inc. offers versatile and sturdy mounting to accommodate all makes and models. Putting people ahead of profit, we are your source of superior value and comfort.
Support Your Heat Pump with a Stand
Protect your heat pump with skilled and cost-effective services from Heating & Cooling Two, Inc.. With 43 years on the job, we can honestly tell you that adding a stand is a smart decision. We've handled countless repairs and even replacements due to condensate creating ice, forming around the coil, and leading to extensive problems. The installation of a stand is far more inexpensive and avoids needless disruption. As a family-owned and operated HVAC company, we offer the best ways to solve everyday challenges across Rogers, Dayton, Osseo, Champlin, Maple Grove, Otsego, Brooklyn Park, Plymouth, Corcoran, Anoka, Brooklyn Center, Medina, New Hope, Crystal, Wayzata, Orono, and Minnetonka, MN.
Heat Pump Stand Installation, Heat Pump Stand Repair & Heat Pump Stand Replacement

Plymouth, MN, Dayton, MN, Champlin, MN, Brooklyn Park, MN, Osseo, MN & Maple Grove, MN
Heat Pump Stand Repair in Plymouth, MN | Heat Pump Stand Replacement Osseo, MN | Heat Pump Stand Service Dayton, MN
Heat Pump Stand Maintenance

∴

Heat Pump Stand Service

∴

Heat Pump Stand Replacement

∴

Heat Pump Stand Installation

∴

Heat Pump Stand Repair ∴ Rogers, MN ∴ Osseo, MN ∴ Champlin, MN